Get High-Quality PUF Panel Direct From Manufacturers
PUF Panels are an abbreviation of Polyurethane Froth which is a layer of material sandwiched between 2 GI metal sheets. Supersun is outfitted with its own assembling unit for PUF sandwich Panels. These Panels track down application in both wall and material.
 The frothing material guarantees appropriate protection from heat as well as cold, keeping up with the room temperature inside. Our professionals are prepared in creating these designs with quality norms set by our association. The unrefined substances are acquired from presumed merchants. These protected sandwich boards can be coordinated utilizing joists and studs.
AT SUPERSUN Prefab We offer Panel scope of Pre-assembled Puf Panel, which are appropriate for applications, for example, Bunk houses, CA chambers, banana chambers, Clean rooms, port ca. PUF Panel are made in a modernized plant and come in pre painted excited steel sheets (PPGI) and treated steel sashes. In this, the thickness of Poly Urethane Froth (PUF) sandwiched between two sashes is 40 + 2 Kg/M3.These protected Panel offer durable worth with controlled quality, exactness and speed of development.
Best-in-class PUF panel features (ISO Certified)
Worked on warm and acoustic protection
Energy investment funds for colossal financial advantages
Presented in unending layered prerequisites
Lifetime strength and high burden bearing limit
Chief water and fume obstruction
Adaptable plan choices
Simple establishment and low support necessities
Prepared to utilize and stylishly lovely PUF sheet material
Prevalently utilized as Primary Protection Board (Taste) wiping out the need of stone work
Lifetime weatherproof assurance
Incomparable fire impediment with self smothering property
Polyurethane froth protection boards are 100 percent climate cordial
Impervious to consumption, termites, actual effect and growth make the most pursued
The perfect Material for multiple industries
Food processing industry
Cold storages
Clean Rooms
Telecom Shelters
Fruit & vegetable storage
Milk & dairy industry
Floriculture industry
Prefab buildings
Warehouses
Ripening chambers
Seafood industry
Meat & poultry industry
Pharmaceutical storage
Benefits from Supersun Prefab
The life, execution and wellbeing of a design depend on the Panel that goes into its making. The pre-assembled PUF Panel created by Supersun Prefab deal superior execution as well as low power consumption. Having a group of master underlying fashioners, planners as well as Sketcher, each thing made shows the association's ethos of top quality, accuracy and furthermore proficiency.
Our items go through broad screening before Rollout. These tests are executed in light of most elevated conceivable industry norms at our state of the art creation office.
These tests are completed as per the most recent industry standards at our cutting edge producing office.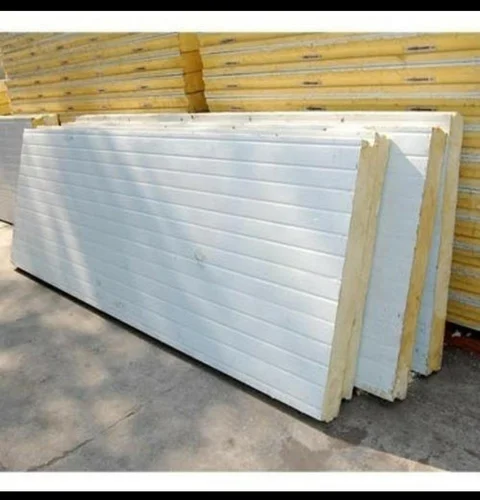 Experience of more than 15 years and enjoy trust from a portion of the best business practice.
Complete turnkey arrangements from supply to installation in one house
Quality guaranteed at our autonomous manufacturing unit, state of an art manufacturing facility
100% Assurance of quality product each time of delivery, 
Opportune finishing and conveyance of each and every venture

Proficient and Qualified staff to handle any situation, any time

24/7 Support Services Available
What is puf panel?
A Polyurethane Froth Board or PUF protected board is an underlying wrap which has a protecting material that is exceptionally erosion safe and flame resistant. These boards are intended to be extremely low in warm conductivity and these acts as ideal warm protections in structures and assist with holding indoor temperatures for longer periods.
Supersun is the best sandwich PUF board organization in India and guarantees more prominent energy and cost reserve funds from its items. The items are thoroughly tried and examined in the wake of being created from excellent controlled cycles to guarantee max operation and wellbeing benefits.